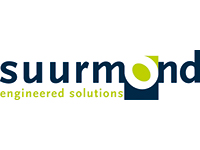 Suurmond ontwerpt, fabriceert en levert duurzame klantspecifieke oplossingen voor o.a. de polymeerproducerende en polymeerverwerkende industrie. Gecombineerd met onze jarenlange ervaring en know-how is Suurmond in staat u te helpen bij het verbeteren van uw productieefficiëntie.
Vloeistofdoseersystemen
Suurmond levert tandwielpompen, rubbertransportpompen, extruderpompen en polymeerpompen alsmede zeefwisselaars, besturingen, statische mengers, granuleersystemen (strang en onderwater), polymeerfiltratiesystemen van toonaangevende merken. Daarnaast levert Suurmond complete vloeistofdoseersystemen.
Tandwielpomp
Een belangrijk product is de Maag-tandwielpomp voor compounding/extrusie. Deze wordt op de tip van de extruder gemonteerd, geeft een constante volumestroom en elimineert druk- en viscositeitschommelingen. Door het toepassen van een tandwielpomp kan een hoger aandeel recyclaat toegevoegd en een betere kwaliteit eindproduct gegarandeerd worden.
Maag-extrusiepompen kunnen op continue mixers, extruders en kneders gemonteerd worden.
Kenmerken:
Viscositeit < 30.000 Pas
Max. inlaatdruk 120 bar
Max. verschildruk 400 bar
Procestemperatuur 350°C
Voordelen:
Tot 30% meeropbrengst
Betere kwaliteit eindproduct
Naast pompen en granuleersystemen kan Suurmond zeefwisselaars, druk- en temperatuuropnemers en statische mengers leveren. Inzet van zeefwisselaars resulteert in hogere kwaliteit. Ook kan meer recyclaat verwerkt worden. Procesbeheersing en datalogging is mogelijk met automatiseringssystemen van Maag voor extrusie en compoundinginstallaties.
Suurmond vestigingen: Nunspeet, Antwerpen (BE) en Evesham (UK).
Suurmond beschikt over servicedienst, werkplaats voor reparaties en assemblage, onderdelenvoorraad.
Producten:
Zeefwisselaars
Temperatuuropnemers
Meet- en regelapparatuur
Opstartventiel
Filterelementen
Pompen voor monomeer
Industriële automatisering
Pompen voor rubber en kunststof
Pompsystemen voor rubber en kunststof
Merken:
Maag Pump Systems
Maag Filtration Systems (brand of Maag)
Automatik Pelletizing Systems (brand of Maag)
KS Sensortechnik
Körner
Vertegenwoordigingen:
Maag Pump Systems AG, inclusief LCI
Automatik Plastics Machinery GmbH
KS Sensortechnik GmbH
Drahtweberei Körner GmbH
Dr. B. Pittaluga & C. s.r.l.
Adresgegevens
Correspondentieadres:
Postbus 125
8070 AC NUNSPEET
Bezoekadres:
Voltweg 2
8071 CZ NUNSPEET
T. +31 341 254900
www.suurmond.com
info.nl@suurmond.com